...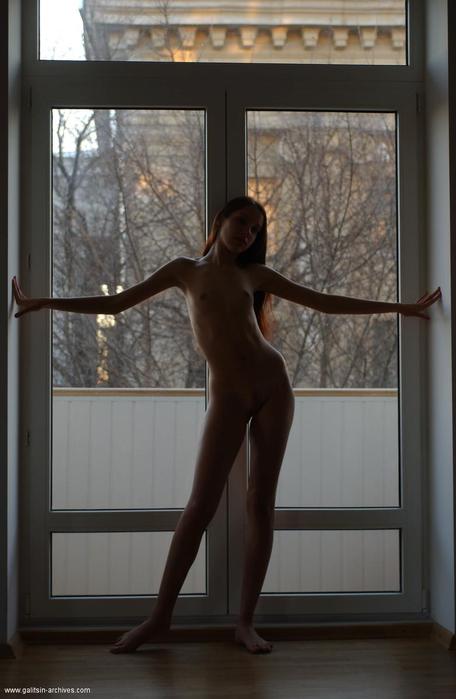 Full stage name: Vanna
Age: 20 Date of Birth: 19/05/1984
Bust: 84 Waist: 60 Hips: 90
Height : 178; Weight : 54
Dress Size: 40; Shoe Size: 42
Place of Birth : Volgograd
What do you think are some of your best features?
Long legs
Favorite Color:
Red
Favorite TV Shows, list names :
"Okna"
Favorite Books, list titles :
"Master i Margarita" (Bulgakov)
Favorite Movies, list titles :
"Eyes wide shot"
Favorite Magazines, list names :
"Cool", "Cosmo"
Favorite Web sites :
www.mobile-erotica.net
Favorite Music, list titles :
"Tatu"
Favorite Time of the Day, Why?
Midnight. I like to walk and watch films.
What is your educational background? Major?
College. Economist.
Do you speak any other languages? If so, say something to me in that language.
No
Favorite Place to travel, relax, or visit :
Nature
Where are some of the places you have traveled?
Moscow
What is your favorite Holiday? (Christmas, Valentines, Thanksgiving, etc….)
New Year
Favorite Food, Snacks, and Candy :
Salmon
What is your dream car?
Mercedes
What is your dream occupation?
House wife
Describe your favorite place to shop?
Boutique "Shantal"
Do you watch sports, if so what are your favorite teams?
Gymnastics
Do you play any sports or other activities? Explain.
I like playing basketball
What are your hobbies?
Collecting coins
Drinks of choice both alcoholic and non-alcoholic :
Dry martini
Occupation :
I haven't chosen yet
Do you have any Pets?
Cat
Marital status :
Single
Nothing comes between…:
Sky and Earth
My worst habit is:
Smoking
The one thing I cannot stand is:
Drunk men and women
What animal best describes your personality and why?
Panther. I'm as graceful as that animal.
The people who knew me in high school thought I was:
Shy girl
How do you relax or spend your free time?
I chat with my friends
What has been the happiest moment of your life?
My 18-th birthday party
What are your Hopes & Dreams:
Marry an American guy
The best advice I've ever been given was:
Never listen to my friend's advice
The worst advice I've ever been given was:
Wash hands before meal
What type of panties do you wear, if any?
I don`t wear them
Ideal Man or Woman :
Silvia Kristal
Does size matter? What is the ideal size?
Wallet size
Describe your First time (details: location, thoughts, satisfaction, etc…)
I was making love with Tarzan on the fancy-dress ball. It was great!
Turn-ons :
Men on expensive cars and smell of money
Turn-offs:
Untidy and inexperienced men
What makes you feel the most desirable?
Smell of French cognac
Best way to give you an orgasm:
Oral sex
What has been your best or most pleasurable orgasm?
While flying on a plane
Do you masturbate? How often? (Finger, toys, or both)
I masturbate when I am drunk
What was your first fetish, if so what?
My first fetish was with a big black gun and high-heeled shoes
What is the most exotic or unusual place you have ever had sex? Or where would you like it to be?
On the roof and in the wood on the snow
Favorite Sexual Position, why?:
I like to be at the top.
Extended Questions:
Describe a typical day in your life.
I get up at 10, wash my face and clean teeth. Then I have my breakfast. I listen to music, watch TV and go for a walk with my friends if it's already evening.
Do you have any sexual curiosities you would like to explorer or have explored? Please describe with details (Girl/Girl, Voyeurism, etc…)
I love to be a mistress and have my slave.
Describe in detail your favorite sexual fantasy:
My cherish dream is to make love with an American actor.
Tell us about your idea of a fantasy date:
He is very much alike Alen Delon and there is a smell of French perfume from him.
If you could be photographed in any way, in any setting, what would you choose? What would make you feel the most desirable, the sexiest? Please describe.
I would like to be shot somewhere in a beautiful place (ex. In some foreign country) in a very sexual pose.
What can you wish our members?
I want you to love my beautiful body. Please, enjoy my photos; I was trying to do my best for you!
What do you think about you work with Galitsin?
I was very excited with my work with him. After shooting I wanted to have sex very much. That's an incredible feeling! Grig is the best!
Vanna didn't even thought that her life would change so much…She used to have a really nice family and nice relationships with her parents. Her parents owned three stallions she took care of. She woke up every day at 6 am to run them in the morning mist. She hoped to have a horse farm of her own and finish her studying in a circus school. But Vanna wasn't a good student and she was expelled from the school. After her fault Vanna entered a trade college. There she got acquainted with Valentina.
After recently turned 18, she decided to pose for Galitsin because Valentina did. Never having done anything remotely close to erotic photography, she took to it naturally. Perhaps it was her years as a gymnast that made her so comfortable in her body, posing, positioning herself for maximum sexiness. And now she's hooked. The experience, she says, has changed her outlook on life.
Now Valentina hates Vanna, Valentina doesn't approve of her behavior: Vanna likes to drink alcohol and goes to nightclubs. So she is a bad girl now. She has problems with her parents. Her parents treat her with misunderstanding. So does Grig. He doesn't understand why Vanna did her hair cut and dyed. So he doesn't want to shoot her until she has her natural hair. He thinks Vanna looks terrible. In reality Vanna isn't as bad as she wants to look like. She just shows off too much. It is the result of bad influence of her present friends. She had a cherish dream of getting married, now it is different.
Her favorite city is Prague (she visited it as a girl with her parents, who work for the United Nations). She hopes to go there soon and is going to study there. She also hopes to do some modeling. She hears the city is very cosmopolitan, and that there's lots of work for pretty young angels like her.
Once Grig went to a nightclub and he was surprised to see Vanna with her friend dancing amateur striptease there … The girls were a bit drunk and they were dancing just for fun. They won the prize: a bottle of tequila. So now Grig is going to shoot the film, where the model is dancing striptease… Are you excited? Don't miss it!!!